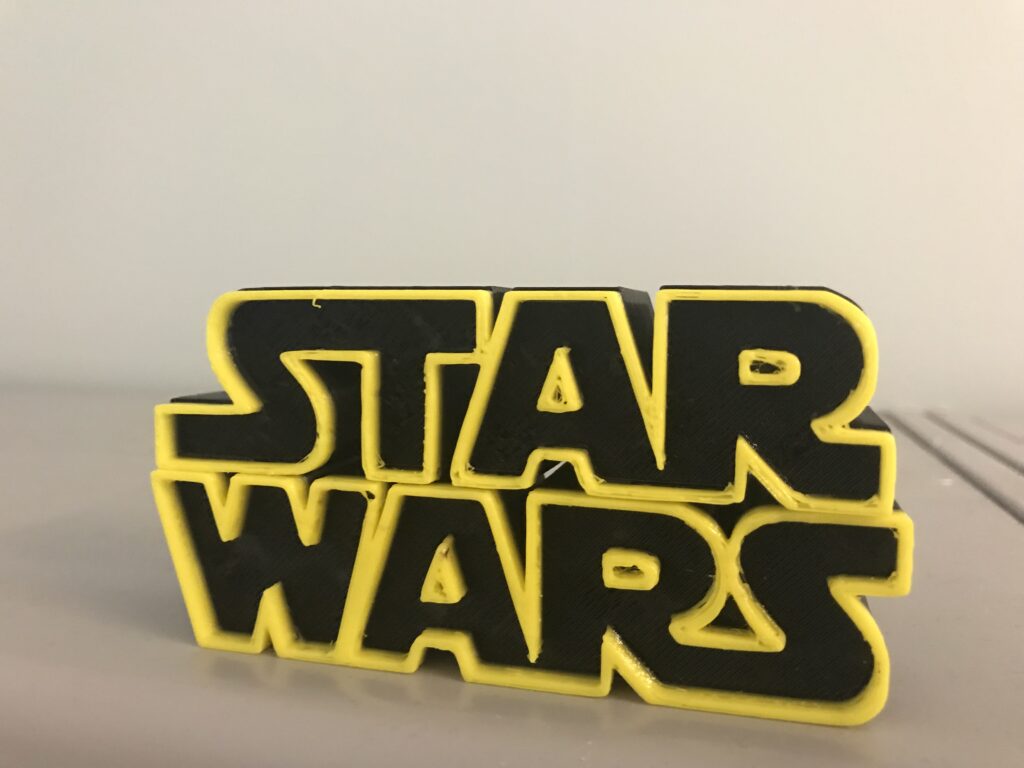 It's pretty amazing what you can do with a 3D printer. Just the other day I printed a couple of these Star Wars logos with black PLA then paused and switched to what little yellow PLA I had left.
The first "Star" half turned out all black. I forgot to check back on it to change the color. Darn, I could have prevented this by finding the layer and adding a pause command in the Gcode. If I were to do that I would want to move the nozzle off of the print so you don't ruin it. Then when you change the filament and purge in the next color it should move back. This gives me an idea for a web app to help automate just that! Back to that idea later. Check out my print on Thingiverse.com.
Here is a link to the original 3D print where you can download and print this for yourself.
I recommend getting more into 3D printing. There is a learning curve but you learn a lot!
Check out some of my other Star Wars 3D Prints.
Thanks for stopping by,
Joe